<
BMC Solutions – Your full Service Agency
Need experienced WordPress developers in Perth?
Speak to us today
WordPress is one of the most well-known and widely used website development platforms and many businesses rely on it to keep their websites functional and attractive. We are an experienced WordPress developer based in Perth and can help you take full advantage of what WordPress has to offer. Whether you're starting from scratch or have a website in serious need of an update, we can help you develop your own WordPress website.
NEED ADVISE ABOUT YOUR NEXT PROJECT OR READY TO START BUILDING YOUR WEBSITE?
Use WordPress to enhance your website
No matter how good your content, without the right website platform your website simply won't function the way it's meant to. WordPress is easy to use and allows you to manage your website from any computer. The code behind WordPress is clean and simple which means search engines find them easy to read and allows for precise search engine optimisation. WordPress is also able to be easily customised and can be expanded as your business grows.
However, to get the most out of WordPress, you need a developer who understands how to use the platform and provide the appropriate customisation.
BMC can bring your WordPress website to life
At BMC Solutions, we specialise inWordPress design for Perth businesses. We have a passion for bringing websites to life and our website design and development team will work with you to ensure your website takes full advantage of the numerous functions and customisations offered through WordPress. We help develop sites that load quickly, are easy to use and help with better Google ranking.
For more information about how we can enhance your website with the help of WordPress, contact us today.

YOUR STORY WITHIN YOUR PAGES
What's one thing probably someone has on his or her mind when thinking of building a site is how he can make the intended message delivered to the target audience. Realizing this goal or objective is not too far from reality. You definitely can have it within the help of our WordPress web designers. Across the globe, many sites and landing pages are developed. Shorter than you think it would take, yours could be made. Our Perth web developers perfectly fit the requirements that you have in line with wordpress web design. With us, you'll surely take the opportunity to gain more traffic converted into sales.
It is like a dream for you and your business to have the profit that is even greater than what you have expected when you first decided to run a business. But it's no longer that way. When you come to us at BMC Solutions, you can ask for our wordpress web design services and it's the start of everything new. Just Imagine. Someone visits your site and you got a paying and lasting client. A web was built for you and your online presence is much felt. You basically hire our service one day and then you earn a lot the other day. These may sound too magical. But these definitely are possible.
Contact Bmc Solutions For WordPress Web Design
At BMC Solutions, we encrypt the script of your business success told through WordPress application. It is a one stop business for your website needs. With our talented and well-equipped team members, it is empowered to deliver you the best solutions. With this fast-changing industry, there is a call for us to think ahead; to find one before it becomes a need.
BMC Solutions gives you the answer to all your WordPress web design needs. We make ourselves part of your business journey. We do not only build sites for you. We construct the foundation of your business goals that are coming true. Call us today at 1300 852 610.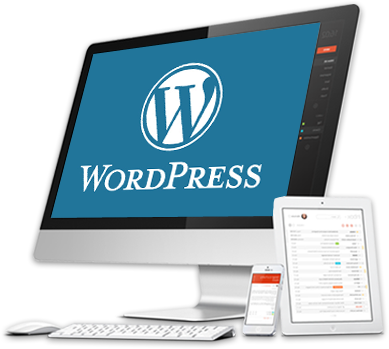 Our Testimonials
We have just recently started up our own online shop and had BMC Solutions design, create and set up our website for us. Ben at BMC Solutions has been fantastic throughout the whole development of it and continues to support us whenever we need it. He has some really creative and funky ideas and is always on the ball! He knows everything there is to know about websites/internet/search engines etc etc and we have been so happy with him and our website so far. Thanks guys! Continue the fabulous work.
We recently had our website made through BMC Solutions. I am extremely happy with the website & have received lots of work since it has been running. BMC Solutions have been great to deal with & also given ongoing support & even given some great info on helping with google ranking. Thanks again for your help.

Steven Anthony
Director, Total Denture Care
BMC solutions exceeded my expectations with their creative, clean professional web designs. BMC Solutions were amazing value charging only a fraction of the price of competing web designers for a similar outcome. Their innovative web designs gave potential clients great confidence in consulting our office.
BMC Solutions optimised my website in a matter of months to give me the competitive edge in the marketplace. The client generation and exposure in this period of time was incredible.

Dr Ryan Gleeson
Director, Como Chiropractic