BMC Solutions – Your full Service Agency
Magento Websites For Innovative Business Solutions
Large or small, if you want your business to succeed online, you'll need a fast, functional, and convincing shopfront for your website users to buy your products online. Brilliant shop design also requires data security, payment options, and the ability to grow with your business. Magento is a premium shopping cart software which BMC Solutions uses to develop your website. Magento is trusted by some of the world's top ecommerce websites. It powers more Top-1000 merchants than any other shopping cart platform and has also been named as a top platform for B2B ecommerce websites.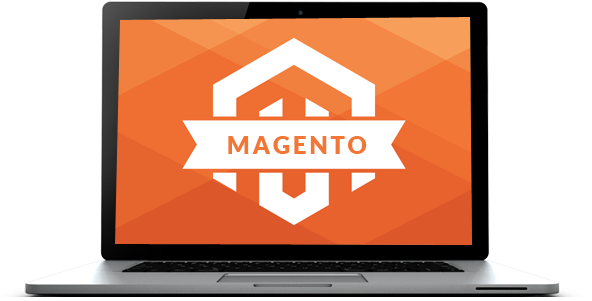 Fully customised Magento shopping cart development
Endless tailored shop designsand features
Plugins available to create the functionality you require
Support the size of your business, plus future growth
Limitless product and category uploads
Multi-language and multi-currency options
Cloud-based solutions for fast download speed
Exceptional SEO capabilities for online success
Over 900+ payment gateway options (such as PayPal and eWay)
Analytics and reporting tools to track sales, popular products
and buyer demographics
Contact BMC Solutions For Magento Web Design
Build an ecommerce website powered by Magento now. Contact BMC Solutions in Perth on 1300 732 381 today, or fill out the form below for a complimentary quote.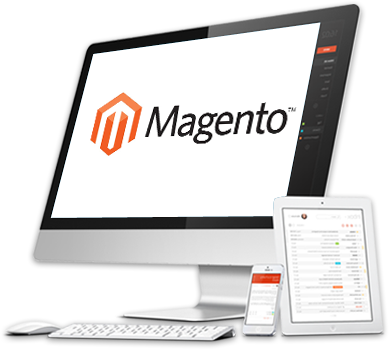 BMC can bring your Magento website to life
At BMC Solutions, we specialise in Magento design for Perth businesses.
We have a passion for bringing websites to life and our website design and devel opment team will work with you to ensure your website takes full advantage of the numerous functions and customisations offered through Magento.
We help develop sites that load quickly, are easy to use and help with better Google ranking.For more information about how we can enhance your website with the help of Magento, contact us today.

NEED ADVISE ABOUT YOUR NEXT PROJECT OR READY TO START BUILDING YOUR WEBSITE?
Our Testimonials
We have just recently started up our own online shop and had BMC Solutions design, create and set up our website for us. Ben at BMC Solutions has been fantastic throughout the whole development of it and continues to support us whenever we need it. He has some really creative and funky ideas and is always on the ball! He knows everything there is to know about websites/internet/search engines etc etc and we have been so happy with him and our website so far. Thanks guys! Continue the fabulous work.
We recently had our website made through BMC Solutions. I am extremely happy with the website & have received lots of work since it has been running. BMC Solutions have been great to deal with & also given ongoing support & even given some great info on helping with google ranking. Thanks again for your help.

Steven Anthony
Director, Total Denture Care
BMC solutions exceeded my expectations with their creative, clean professional web designs. BMC Solutions were amazing value charging only a fraction of the price of competing web designers for a similar outcome. Their innovative web designs gave potential clients great confidence in consulting our office.
BMC Solutions optimised my website in a matter of months to give me the competitive edge in the marketplace. The client generation and exposure in this period of time was incredible.

Dr Ryan Gleeson
Director, Como Chiropractic