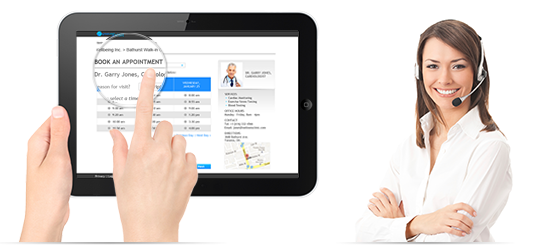 July 30, 2014
What to Consider When Looking for Online Appointment Software?
The use of online appointment booking software is dominating the industry of business today. Business owners believed that when the customers find the process of booking an appointment easy and simple, many appointments will be booked. Internet has indeed made online entrepreneurs life convenient because nowadays, prospects can have a visit on your website and just book an appointment online. Having the knowledge that online appointment software can bring wonders to the business's ease of use, how can we actually consider certain online appointment software efficient to our online business?
When you are on the lookout for online appointment software, it is an imperative to ensure all that important features are accessible. The online appointment software has to be simple to incorporate with your existing scheduling system.
Below are the significant things to think of when picking out online scheduling software:
Online appointment software that includes "Automated Reminders"
When you are shopping for online scheduling and appointment software, you have to make sure they are featuring an automated reminder. It is recommended to look for software that will send you an automated reminder for at least two days before the appointment. Choosing for software that has an automated reminder that is customisable is also good because it can allow you to put instructions and notes to the clients such as contact information and other details.
Online appointment software that "Accepts Online Payments"
Apart from the important features some online appointment booking software has to comprise are a load of extra features that will make you rise on top of your competitors. And one of those is the capacity to receive online payments. It will not only make the payment process simpler but this will also avoid last-minute abandonment and loss of revenue.
Online appointment software that enables "Integration of Calendar"
For most online businesses, there's a main calendar and a lot of personal employees' calendars that needs to work simultaneously. Utilizing the accurate online scheduling and appointment software can surely abolish the requirement for a multiple cross-reference calendars.
Spending some bucks and time in finding the right online appointment system will undeniably reimburse you in a positive way. Thus, considering the above mentioned features to look for in online scheduling systems is must because it will certainly do wonders in managing your time in your business.
BMC Solutions is a company for website and marketing assistance that provides services on website development, graphic design, ecommerce website development, web hosting, SEO services, web content management system, and many others as dictated by your business needs as well as online appointment booking systems that will help you enhance your business's productivity and profitability. They provide modified solutions that will fit every online business owners needs. Visit http://www.bmcsolutions.com.au for more information.