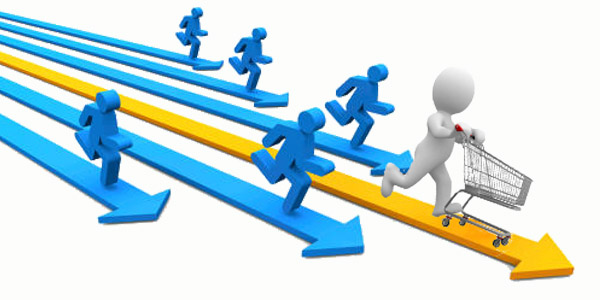 June 27, 2014
The Difference between Successful and Unsuccessful Ecommerce Site Owners
Increase of income and sales are one of the greatest goals all ecommerce business entrepreneurs are dreaming of. An ecommerce business could gross a great value of money per day depending upon its niche. Some owners of ecommerce business are only earning $10 – $15 a day and some of them are not earning any penny at all. There are factors about why there are business owners that earn a huge amount of money from their ecommerce business and as well as why there are unsuccessful ones.
Below are three of the differences between successful and unsuccessful ecommerce business owners.
1.)Â Â Â  Getting rich immediately is not the focal point of a successful Ecommerce business owner.
Being patient is the rule of thumb. Some people give up when they feel discouraged because they are not attaining the quick success that they are expecting. They easily give up if they do not earn thousands of money in their early months. An ecommerce business website will require a lot of attention, hard-work and development for it to reach its goals just like a normal business; you need to give in your best skills, full time, capital and willingness to develop the business.
2.)Â Â Â  A successful Ecommerce business owner knows how to do personalization to his Ecommerce website.
Knowing how to classify your prospects from some of your website's visitors will bring great difference to your business. Once you have classified the visitors, who are by now fascinated in your business, you should do something to keep them in touch with your ecommerce business. Never let them slip through your fingers because you're more focus on those people who are not interested in your business. Implementing personalization or customization to your business site will absolutely increase the rate of conversions that you might get. You might search for tips on guidelines on the internet on how you could personalize your ecommerce website effectively to help you in your business.
3.)Â Â Â  A successful business owner should be prepared to spend money.
Some people are hesitant to spend money for the development of their business particularly into marketing and web development. These are two of the mainly essential aspects that are needed to be paid for especially if you are just new to the ecommerce business. Outsourcing professional web developers that will help you throughout the personalization or customization process of your website is totally worth the money. Top quality website platforms are also worth spending for. Don't be such a cheapskate when it's all about the resources that will help your business grow.
You could absolutely achieve success when you solve the above mentioned problems in your ecommerce business. You might want to research for successful ecommerce business owners and compare yourself to them. Observe the things that they are doing and figure out how they become successful in their ecommerce business.
Do you have any tips on how to become a successful ecommerce entrepreneur? Share your thoughts below.