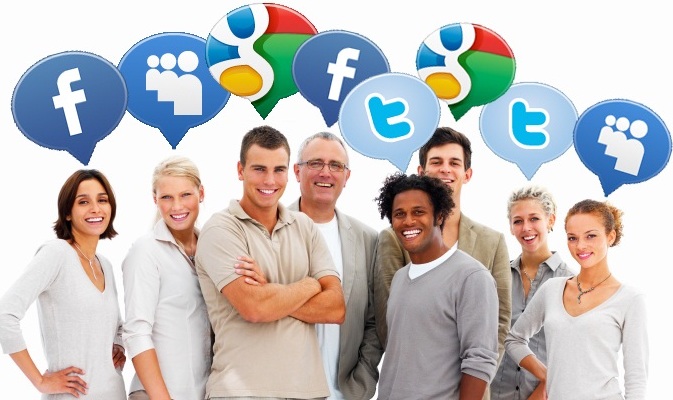 November 17, 2014
The Benefits of Social Media for Business
If you were too busy for the day and already had a full schedule for the whole week or worse, for the whole month, how could you purchase the things you needed? If the only free time you got is for you to rest and fall a sleep, how could you know anything that's going on around you? Do you still live in a world with billions of people around you or you already made your own world?
Or you might be one of the people who checks their phones and every social media accounts they have every morning, every night or in any time of the day they like. Are you fond of knowing everything and everything most people are talking about time to time?
No matter where you are, even if your thousand miles apart from your friends, you could join any conversation and be updated on any trending news time to time. Browsing any social media network would surely provide the most talk about topic anywhere in the world.
Anyone would surely agree that technology is inevitable in our lives today. Most of our transactions are even done through the internet. It would be a lot easier for everyone to wait for your purchased product right in front of your doorsteps than traveling from your home to any store in your city. You might even find a lot and unlimited choices of the things you wanted in the web rather than your favorite store in the city.
If you're a businessman in this era, you're missing the best opportunity for you and for your business!
Social media for business is a great idea to achieve business goals fast. How? Here's some facts that proves that social media for business could be your edge.
Creating your account in any social media sites won't ask for any payment from you. You could post, view, invite and share any information without costing you any cent.
Once you had your account, setting up everything and organizing it won't consume too much time. Few minutes is enough to upload your products and personalizing the things you wanted to share to your audience.
There is unlimited market for you to explore. You could speak with many customers as much as you could accommodate for the day and finalize the agreement you needed.
These are just few advantages you could enjoy from the social media sites today. Everything will still depend on how you'll use it. Use it right and surely, you'll be on the right track.