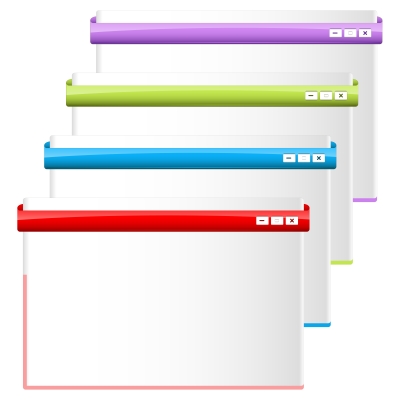 May 23, 2014
How to Fix the Most Risky Landing Page Blunders
Image courtesy of digitalart FreeDigitalPhotos.net
To show the more expensive errors in terms of lost profits and lost leads in implementing a landing page is the primary purpose of this content. Landing pages are one of the most essential tools in converting traffic on your website into something that is more important. It's essential for the increase of sales because it is the first place wherein user lands. That conversion is actually the main goal of the website. However, many people have been making a lot of risky mistakes when it comes to building up their landing pages. Read below the most hazardous blunders that you can make to your landing pages and find out how you can spot and correct them.
Irrelevance of the Headline
When your website visitors observe and click your ad, they straight away have a little outlook of what your visitors desire to see inside the website which has been led by your advertisement. If the title of the Landing Page is TOTALLY NOT a furtherance of the topic that you have started on your PPC advertising, you are doing it wrong!
Distinct people react to diverse strategies depending on dissimilar things. That is absolutely not a surprise, but if the landing page message on your website talks to only one group of visitor, you might miss out on a huge chance to put up with the other prospects in your business.
The following are the factors that influence the type of website visitor
The number of times they have checked out your Landing Page.
The things they have done in your Landing Page. (If there is any)
The things that they know about your Landing Page including you.
What are other people are saying, doing, and buying?
Their readiness to purchase items or services.
No Freebies for First-Time Website Visitors
Mostly, first time visitors are what make up the traffic in our website. The best thing to do to keep them coming is to offer them something that will benefit them.
For generating leads, it's not advisable to just say, Give us a call today! because it is too common. Instead, consider this one, Talk to our Experts now. Absolutely FREE, No obligation, No Risk! now, that's a lot more compelling.
For Ecommerce, providing discounts or coupons could be a great way to keep your prospects in touch with your business. More likely it will cause a massive boost of sales. For example, you could offer 20% off for your products and services for first time buyers.
The very moment a website visitor has been transformed into a customer or lead, inform those people what to wait for after that. You may also invite them to connect and share networks with you using the optimized Thank You page. In this way, you will be encouraging communication with the customer and will keep them out from staying away from your business.
So there you have it the common blunders people make in landing pages. Fixing them right away could help you make a dramatic difference in the sales of your business.
Are there any other landing pages mistakes do you want to share with us? How can we fix them?