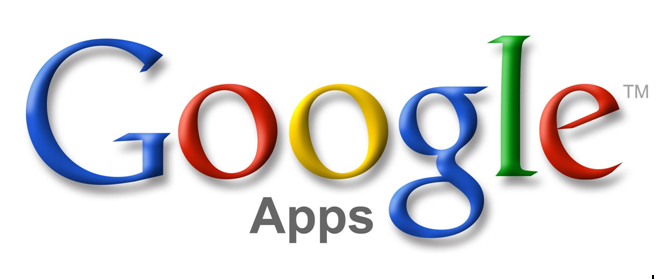 September 08, 2014
Google Apps: A Powerful Tool for Online Businesses
If lately you've only been making use of Google as a search engine when looking for information all over the internet, then you might be amazed by some of the newest features it now offers. Google Apps, also known as an up-and-coming huge contender to Microsoft Office, has without a doubt caught many online business owners attentions. In actual fact, the Microsoft Company's decision regarding Windows Live and its new-fangled Software Plus Services plan are stirred by Google's latest strategies and techniques. Google Apps provides a Standard Edition feature that is definitely FREE but limited to its users. And if you would like to avail yourself of Google's full Premier Edition feature, you will have to pay for $50/user a year. Sounds like a great deal to you? If you're not sure about the features of Google Apps, this article will emphasize all the cool stuffs that Google Apps offers.
Google Apps and Its Easy To Use & Cool Features
Google Apps is a compilation of web-based programs and file storage that operates in a web browser, exclusive of requiring users to purchase or install and set up certain software. With Google Apps, computer users can just sign in to the web service to have an access to their files and the tools in order to manipulate them.
Below are the primary features of Google Apps that might be essential to your business:
Google Docs
Google Docs is considered as the support of Google Apps, it helps on the progress of synchronized sharing of documents and teamwork. In addition to this, users who are far from each other can share and at the same time edit documents. Google Docs has also extensively offered spreadsheet and word processing services, allowing you to work with documents with file types like .doc, .xls, .rtf, and .csv. As well, Google has just implemented the use of .ppt document formats thus you may now act as a team with your teammates and share PowerPoint Presentations with Google Docs.
Google Calendar
An additional feature in the set of Google Apps is the Google Calendar. Anchored in Ajax, which is known as the Asynchronous JavaScript and XML, it provides a rich user experience, enabling you to set up scheduled meetings and appointments. Different from MS Outlook with MS Exchange Server, it can bring out public calendars. Google Calendar as well offers amazing SMS notifications and scheduling that could transmit text messages to your mobile phones.
Google Talk
Google Talk is an Instant Messaging feature of Google Apps which is incorporated with Gmail. Google Talk allows you to kick off chat conversations from different contacts and different emails. Google Talk also features file and other document transfer, chat logging, and also voice communications with the use of VoIP.
Gmail
Another main application in the suite of Google Apps is Gmail. The Premier Edition of Google Apps provides 25GB of file storage for every Gmail accounts. Plus, Google Apps also offers means for email migration and routing. Google has only just introduced the use of Postini for message recovery and security. Gmail also hold ups MAPI and POP3 connectivity.
Google Sync
Google Sync was a synchronization overhaul from Google that offers over-the-air synchronizations of Google Contacts, Gmail, and Google Calendars with computers and mobile phone's Calendar, Mail and Contacts. It makes use of Microsoft Exchange ActiveSync to allow end-users coordinate the mail of their Google Apps, calendars, and contacts to their mobile phones, in which the users can also customise or set up alerts for inbound mails and future appointments. It works well with Mac, PC, Linux, Blackberry, Android, iPhone, iPad, Windows Phones, Symbian S60 and other mobile devices. Google Sync is currently available to users who have a business online.
Customised Company Email Address for Branding
If you've wanted to customise your email address to name@yourcompany.com.au, then Google Apps is what you're looking for. Having a customised email address can absolutely help your business look more professional. All you have to do is sign up for Google Apps and make sure you have website with a hosted domain name. And with the price of $5 per month, you will have a more professional looking email address for a more efficient branding of your business.
Now that you're knowledgeable about the features and offers of Google Apps to online businesses, the verdict is still up to you on whether you will utilise this helpful tool in your business or not.
BMC Solutions is a business for website and marketing assistance that provides services on website improvement, web hosting, graphic design, SEO services, ecommerce website development, web content management system, and many others as dictated by your business needs that will assist you in enhancing your online business productivity including assisting you in utilising Google Apps for Business. They provide modified solutions that will fit every online business owners needs. Drop by at http://www.bmcsolutions.com.au for more information.