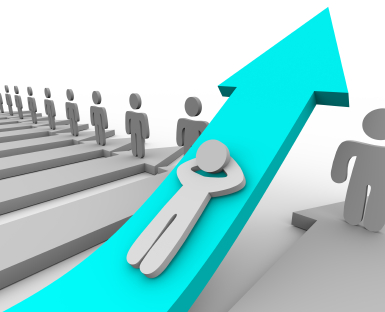 August 05, 2014
The Importance of Upgrading Your Joomla to the Latest Version
Joomla, being the award-winning content management system, has indeed helped a lot of business websites to progress and improve for the better. It's been a powerful and helpful tool for every online business owners success that's why upgrading your Joomla softwares to its up to date version is a very crucial thing.
In this content, we will provide you the reasons why should upgrade your Joomla installs and who can you trust in upgrading your Joomla softwares.
Here are the grounds why upgrading your Joomla to the updated version is vital to your website needs:
The maintenance for Joom1a version 1.5.x has already ended last April 2012. That's why your website is more susceptible to hacks and might direct to important data being lost or web pages being ruined.
Another thing is that upgrades and patches are not available for Joomla 1.5 anymore. Thus, making you unable to improve your system.
Whenever your server software (e.g. PHP or MySQL) gets upgraded, then your business website might discontinue functioning and worst, errors may take place on your online business website and your plugins may perhaps be disabled.
Also, expect a lot of improvements to the newer versions because for the past few months, there have been more than 300 bug patch ups accounted since Joomla 1.5.
The newer versions also comes with the following features:

The search results in site are much enhanced.
The article management scheme is also perked up.
The language feature is more expanded.
SEO is much more enhanced.
It also features unlimited categories. The categories and sections have been combined into categories.
Newly improved template options and styles.
CAPTCHA is built-in with web forms.
Now you that you know the importance of upgrading your Joomla system to its newer version, I'll now show you how important it is to your online business:
We all know that our website is significant fraction of our business and, most of the time, the primary point of contact individuals have with your business company. Thus, you don't want your prospects to see your website hacked or down for a day or two.
You have probably ventured a lot of time and money into your business website and you surely don't want your website to be ruined by just ignoring an update.
Most of all, it is your employee that works 24/7 supplying important information to your customers. Indeed, it's a huge part of your business. It generates leads helping your business grow.
Choosing the best team to help you upgrade your Joomla software for business is the most crucial thing. At BMC Solutions, we provide services on website improvement, web hosting, graphic design, SEO, ecommerce website development, web content management system, and especially proper upgrading of Joomla system to the latest version to help benefit your business. With our professional team, you'll be assured that your business website is in safe hands. And you'll be free from the worries of having a hacked and damaged websites. We offer modified solutions that will fit every online business owners' needs.
Visit http://www.bmcsolutions.com.au for more information.