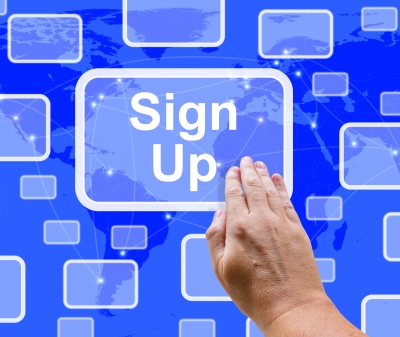 May 30, 2014
Improve Your Marketing: Tips for Lead Generation
Image courtesy of Stuart Miles FreeDigitalPhotos.net
What is Lead Generation?
Lead Generation refers to the process of raising and attracting buyer's interest or attention in a certain service or product for the aim of building a sales pipeline. It also includes gathering of information, most of the time, in the form of contact and names. After these leads are inputted, they are then capable for their potential to pay money for your services and products.
For business owners and marketers, lead generation is referred to as a deal between quantity and quality. You cannot attain your sales conversion objectives if you have no adequate number of leads. Knowing that, too much number of leads means more buyers who require a lot of encouragements to convert to buying your products and services or else they will never purchase.
Below are some of the lead generation tips that can help you improve your business marketing.
Make sure that contents are delivered to the right audience at the right time. Ensure that it is presented on the right timing and place of your lead's journey. You should also be aware of the different steps that your customers are taking on their way to dealing with your business.
You should know how to include imaginative call to actions that will seem professional to the eyes of your customers. Tell them what to do such as sharing your blogs, liking your page, subscribing to your channel or commenting to your posts. In that way, you can let them raise their own ideas and better convert them into buyers.
Try out earned, paid or even owned campaigns. Be eager to try something new and learn new things. Don't worry about failing a bit sometimes.
Putting Up Social Proofs or Testimonials
Look out for the loyal fans of your business. Put their nice opinions somewhere in your website. It doesn't mean that you have to make a page of testimonials. You can put them everywhere in every page of your website. It's a great way to show social proof that will raise the possibilities of your visitors to becoming your leads.
Rule of thumb is not to focus only on generating leads but to focus on building engagements. Contents that are being made available should be convincing and it has to get up on its own. Avoid contents that are just a sneak peak.
Be imaginative in creating your contents. It's not about the number of contents that are created but the relevance of the content. Relevance is the key.
Once you have your leads in your database, don't forget to keep them informed and updated about your products and services. Your lead's journey doesn't end when you acquire them as your leads.
Lead generation is a multi-method process. Don't expect for prospects to purchase from you right away after they get in touch with you. Get ready to get your prospective clients throughout the whole process by supplying them the essential and fundamental contents they necessitate to get their questions answered. Do you know any other tips that pertain to lead generation? What else can you add to the list?