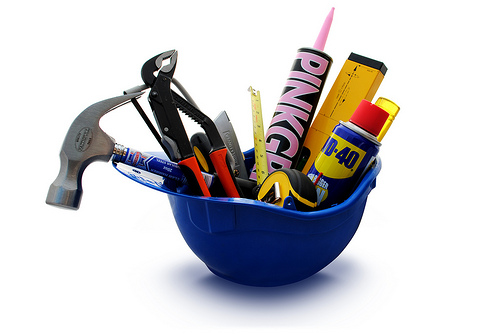 July 18, 2014
Perk up Your Marketing: Utilize These Free Content Creation Tools
Creating contents for marketing is not that easy. It requires a vast range of knowledge, full time and effort in order for it to be done. Marketers should know how to supply their potential clients the valuable and important contents for them to develop trust, responsiveness, branding and good reputation. A good relationship with them means a bigger chance of sales. Therefore, you must prioritize building your good reputation before doing your marketing strategy. The main purpose of content marketing is building good relationship between the business owner and their client not just aiming to sell all your products and services. Providing your prospects different valuable contents will give a great impact on your business.
In this article, we will provide you a list of free and productive content creation tools that are widely used by many professional content marketers that will surely help you in your content marketing journey. Take time to give them a try.
1.  Editorial Calendars
An editorial calendar is a calendar that covers the subject matters you want to tackle in the upcoming weeks or months. It enables us to organize and prepare a series of content topic ideas for our future contents. Making a plan ahead of time is a good way to avoid running out of ideas.
2.  AllTop.com
In case you don't know where to start on your content, AllTop.com provides a vast range of latest news and blogs with different blog topics that you can use as an inspiration in writing your contents. They are classified into categories and interests. In addition, you could also submit your blog in this website under your preferred category and once it is approved, it could appear into the search results when someone searched for your chosen topic.
 3. Audacity
This software is helpful for recording and editing voice-overs and interviews. Just remember to also install Lame to produce the audio into an mp3 format.
4. Animoto.com
It is a great tool for creating videos especially if you are not a professional video editor. All you have to do is to create a free account and you can make a video that lasts for 30 seconds. There are beautiful themes and songs to choose from.
5.  Pinterest.com
It is a social media platform wherein you can market your website's contents. It is more like an image-based publication. You can pin your images and videos by just creating an account for free and installing the Pinterest bookmarklet and pinning anything that you want to share from your site to your Pinterest board.
These are just some of the productive content marketing tools that could assist you in making your website contents. Utilizing them could give a great impact on the efficiency of your content marketing.
Do you know any other content creation tools that could help us develop our content marketing strategy? If you know any, feel free to comment them below.