Nedlands Yacht Club is an ideal location for sailing. They are a family oriented club encouraging juniors and families into the sport of sailing. They teach sailing or improve their clients' sailing skills through accredited courses. They cater for juniors, intermediate and advanced sailors. The club is also an ideal place to host special function.
Project Overview
Nedlands Yacht Club is a club dedicated to encouraging families and young people to learn and hone their skills in sailing. With their club's ever-increasing popularity and growing members, Nedlands Yacht Club needed a better way to respond to their clients thus, a need to improve their website. This is where BMC development solution comes into the picture.
BMC Solutions Team helped Nedland Yacht club in transforming their old website to make it look more inviting and appealing to their target clients. The club wanted it simple and easy to navigate. They wanted a clean layout for their website, one that will not look confusing to their members and prospective clients alike.
BMC Solutions team conducted a thorough research as to how they will create a new look for the new website. They studied the market audience including the ways to generate more leads.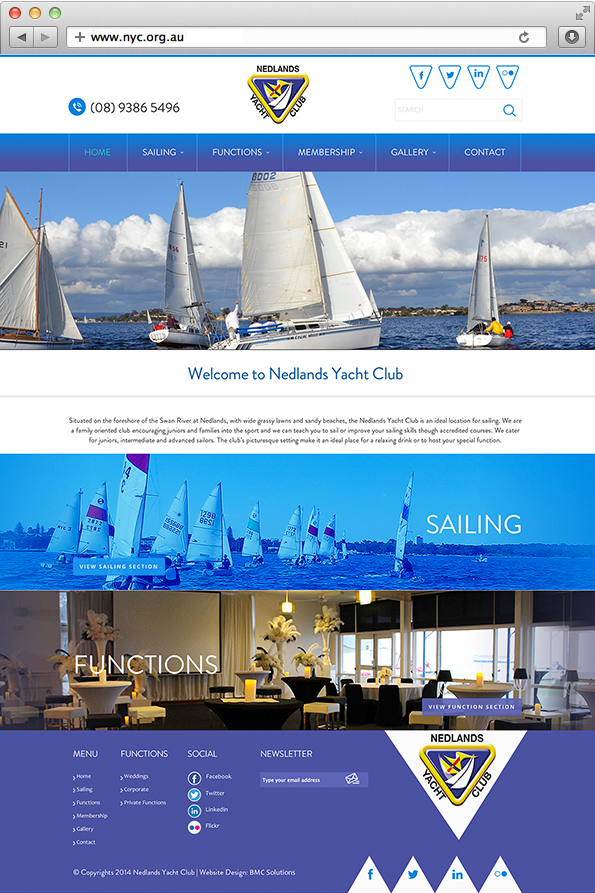 Previous Website
Nedlands Yacht Club contacted BMC Solutions to ask expert advice for Joomla content management system which is the software platform the original website was running which allowed the client to edit content and images on their website.
BMC Solutions specialise in Joomla and often troubleshoot for clients and after our initial meeting with Nedlands Yacht Club, BMC Solutions recommended a fresh website design to market the functions side of the Yacht club which was previously in a separate website and to use WordPress instead of Joomla as we also cater to WordPress designed websites for its ease of use.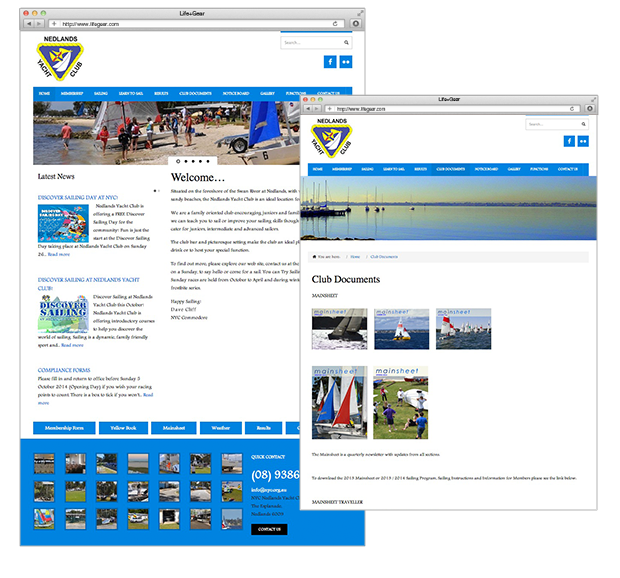 Our Solution
The design team suggested and implemented changes like:
A larger Header that shows what their website is all about.
Included in the header is an easy-to-navigate-menu which provides visitors easy access to pages they want.
Club Documents including the Yellow Book are made accessible in the main page.
Social Media contacts are also added at the footer and at the header of the page. It makes it easier for visitors to follow their updates in their social media accounts.
The gallery is divided to three: Venue and Private Events, Club Events, and Flickr Gallery. With this, it would be easier to visitors to locate the photos they like to access according to their file names.
A newsletter button was added at the footer.
The font has become more readable to the eyes.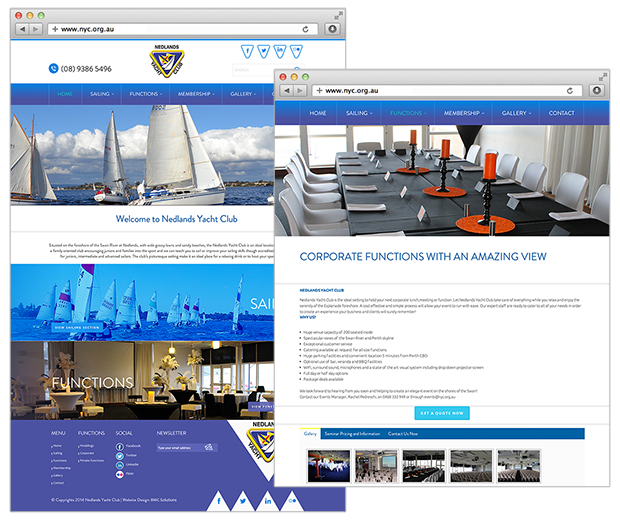 Outcome
After the implementation, there were positive response related to the new look of their website. Visitors of websites are pleased with the color and new layout for now it exudes an atmosphere of action and movement.
Members and visitors are pleased with the easy navigation of the page. They found it easy to connect with them in their social media accounts. It became easy for them to send messages and inquire to their club.
All in all, the change in the website provided convenience for the visitors.